You're a hard-worker with a vision to bring into fruition. From the moment you wake up to the last seconds before you sleep, you spend your days calculating how to navigate your way to success.
Splendid.
So you plot, put plans into action, finesse execution, and network, all the while finding ways to maintain productive relationships and a healthy personal life. Managing that balance is extremely tough, especially when stress begins to limit your positivity. We know, trust us.  
Luckily, we've found ways to use the omnipresent social media to your advantage during your leisure time. Here are 10 Instagram accounts that never-fail to serve up amazing career advice, professional tools and inspiration to make your vision clearer and your travel worth the journey.
Are you a new business owner? Looking to start your own business? Womenuer is a new online publication with a marvelous Instagram account that seeks to connect, enlighten and empower business-minded women looking to excel.
Though, based in the greater NYC area of US, Womeneur speaks to the universal business code of professional success. Riddled with practical quotes and honest accounts of business decisions, Womeneur is definitely a great account to follow.
BusinessRulesforWomen is an interactive account that gets its followers to spill their rules and discoveries for being a successful business woman.
From great career based questions, providing a weekly Monday checklist, to posting innovative quotes, BusinessRulesforWomen allows business-minded women to keep her mind active as she scrolls.
Busy is as busy does. Seeing different types of successful African women and reading their words of wisdom is a  journey worth following. ForbesWoman Africa allows followers visual access to a community of professional sisters that you may not have immediate access to.
You'll learn about their stories, read quotes and hear about future endeavours that you might want to be a part of. Also you get to witness active black sisters like yourself, rocking the world, professionally. 
If you follow ForbesWomanAfrica, don't skip a beat, and follow ForbesAfrica, as it is also a leading business publication in Africa. Learn about different entrepreneurs in Africa who are gaining public attention as powerful influencers.
The way you spend money, whether personally and/or in your business, speaks of your habits, motives and your ability to use money as a powerful tool for success. Tonya Rapley founded MyFabFinance to encourage millennial  women to become financially powerful and in-control of their finances by strategizing with their flow of income.
Tonya is a financial educator and Black Enterprises' new face of Wealth Building. She keeps it real to groom success in all of her followers.
Home to entrepreneurs seeking to sustain their ambition, FoundrMagazine keeps the business mind alive. This Instagram account is decorated with proactive messages meant to diminish any doubt about your sense of worth.
LevoLeague promotes healthy thinking through its fresh minimal design. Levo League exists to help followers navigate their careers towards success. The League even offers book recommendations.
We all know LinkedIn as a stellar platform for connecting professionally. It has also entered the world of Instagram, adding a new air of professionalism as it initiates critical progressive thinking and promotes better habits.
CareerContessa is a nurturing space that provides words of encouragement, great reads, and access to sources that will provide clarity when discovering career directions.
Read quotes from successful entrepreneurs  and professionals from all walks of life. Read about their current endeavors and the advice they choose to share with others through Entrepreneur.
And one bonus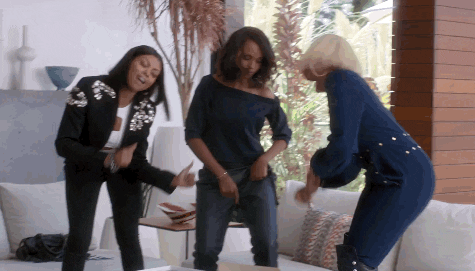 She Leads Africa …serving career and entrepreneurship inspiration for women of and in the African diaspora through vibrant images of black women and poignant quotes.