If you're in your twenties, you've been deemed a "millennial", and likely to be underemployed, over-educated, entitled, not-so-recent college grad possibly living (or soon to be) with your parents.
Whether or not you subscribe to the mainstream definition of a "millennial", the one defining attribute virtually all twenty-somethings have is that we're constantly seeking to transform the world around us because we've been thrust into an unpredictable, and sometimes unforgiving, economic environment.
From a cultural perspective, millennials crave spontaneity and thrive off adventure. We love to connect and are incredibly collaborative. We seek authenticity in all forms, aiming for a world more compassionate, innovative, and sustainable. As such, we invest deeply in our personal and intellectual development.
Any college grad knows they'll be scavenging for jobs and internships at one of the bleakest times in economic history. So, the question is how how do you navigate this treacherous, foreign landscape known as the job market.
Well, I've got the solution for you.
Recently, numerous developmental programs are popping up to bridge the gap between what millennials have to offer and what top companies desire from prospective new employees. Say hello to your new best friend, Experiential Learning. Experiential learning enables young millennials to acquire marketable knowledge from direct, hands-on experiences outside of the typical academic structure.
It can manifest itself in many ways: internships, mentorships, service learning, scholarly research, job shadowing, international excursions, and other creative, professional work experiences. A well-established, supportive experiential learning program can enrich academic inquiry through promoting career discovery, sociocultural awareness, interdisciplinary learning, leadership, and other professional skills. HINT: these skills are currently hot commodities in the job hunt and can get you that much closer to that dream job.
A few tips on how to optimize these experimental programs:
Tip #1
–
To know yourself is to know all else
It's imperative to possess a level of introspection with every cause or initiative you tackle. Be thoughtful, be passionate when reflecting on personal or professional experiences that have shaped your  life. Translate these experiences into key reasons why you're committing to a developmental experience program.
Introspection isn't just about positive reinforcement, so don't go easy on yourself. You also need to be your best and worst critic. Truly know yourself!  Know where you stand in life currently, know where you want to be in the future, and know what it will take to make it happen. Do not be a dreamer but a doer. Once you've got a handle on who you are as an individual, you'll simultaneously realize what your life's mission is.
Tip #2 – Stay Classy. Stay Polished. Stay on top (of the resume pile)
Now that you "know yourself",  put it all on paper. Here's a quick note on drafting applications for experimental programs or direct jobs/internships because no one likes a bland application. Even a standard, lukewarm application will get you axed from further consideration. Remember, hiring committees are looking to select a group of talented, qualified individuals. So, your application should stand out in a loud crowd.
Most top companies boast offer rates between 1-15% these days. Yep, it really is that hard! Hiring committees initially try to "clear the applicant pool", meaning they try to find quick easy ways to reject applicants. Avoid being thrown into the reject pile by following standard application instructions for these positions. It may seem simple, but things like numerous grammatical errors, lack of company knowledge, or lack of drive and interest are magnified in an application. Don't be "that" person.
A good resume will highlight brief education, work experience, leadership, and any skills or interests if you have them. Normally, it won't go over one-page. A great resume won't just have all these elements, but will also quantify them. How do you quantify? You speak to your accomplishments and challenges by providing measurable results. So, quantify, quantify, quantify!
Tip #3 – Don't do all the talking. Have others do it for you!
The best evidence of your work ethic and character won't come from you. Let's face it, if it did, we'd all give ourselves amazing recommendations. What will be most compelling will be the commentary coming from those who know you on a personal and professional level. Do you have advisors, former supervisors, professors, or connected friends? If not, you probably want to get on that ASAP!
These people will account for a significant amount of the knowledge and guidance you gain along your career journey. Additionally, experiential learning programs, jobs, internships, and graduate schools will require that you have two to three reference from these types of individuals. Having a tight circle of knowledgeable mentor figures can further your own narrative in your application.
Armed with these tips, it is important to note that there are organizations and institutions there to help you along the way. These accelerators' mission is to help you lift off; use them.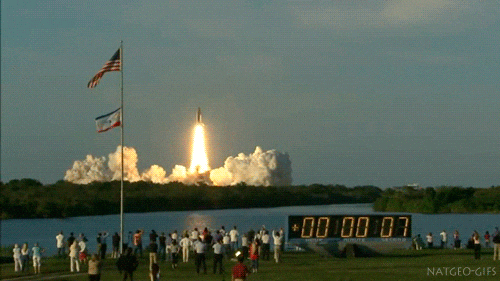 These 16 programs are helpful for everyone, especially for racial and social economically diverse students.
Pre-MBA programs
1. Harvard Business School Summer Venture in Management Program
http://www.hbs.edu/svmp/Pages/default.aspx
2. Yale School of Management, Global Pre-MBA Leadership Program
http://som.yale.edu/programs/global-pre-mba
3. Dartmouth Tuck Business Bridge Program
http://bridge.tuck.dartmouth.edu/
4. Stanford Graduate School of Business, Summer Institute of General Management
https://www.gsb.stanford.edu/programs/summer-institute-general-management
Career development – Business
5. KORU
6. Management Leadership for Tomorrow (MLT)
7. Sponsors for Educational Opportunity (SEO), Internship Placement in Finance industry
Career Development – Media and Entertainment
8. Howard Foundation
9. Emma Bowen Foundation
Career development – Technology
10. Code.org
11. CODE 2040
12. Black Girls Can Code
http://www.blackgirlscode.com/
Career development – Government and Public Service
13. The Congressional Black Caucus Foundation
14. The Charles B. Rangel International affairs Program
http://www.rangelprogram.org/?contentid=0
15. Public Policy and International Affairs Program (PPIA),
http://www.ppiaprogram.org/ppia/
16. She Leads Africa (SLA), SheHive and SLA Courses
https://www.sheleadsafrica.org
There you have it! Now, you're officially prepared to take ownership of your own career, at least in your 20s.