When you fall pregnant at a young age, many people still believe you can't be a good mother or have a good career. When Olivia Matshabane got her son at the age of 21, she knew she had to do her best in order to create the best life for both of them.
At 25 years old, Olivia is one of the youngest black female South Africans to be completing a Ph.D. She started with an undergraduate degree and further pursued a Master's program in psychology.
Despite not being a high achiever in high school, she was able to graduate with honors for her undergraduate and a distinction for her Master's.
But how did she manage to perform well under the pressure of adjusting to motherhood? Olivia highlights her journey to success below.
---
1. Dream
The first step to becoming successful is developing a dream. Think big, carefully and critically. Think about what kind of life you would like to have and what would allow you to get there.
Everybody should be visualizing their future lives and use that vision as a basis for your dream. Dreams are powerful things. The excitement of the possibility of reaching that dream keeps us motivated and encouraged to keep striving for it!
2. Write down your dreams
I believe that writing down your dreams makes them plans. When I was 18, I wrote a 10-year plan that included my education goals, getting a child, being with a stable partner and finally living in New York.
Though some things shifted mildly, I was able to achieve all my goals. Often, I still look at this piece of paper to encourage and promise myself to keep going.
Writing down dreams has worked for me and can work for many young women. Even though you are not comfortable to share your dreams, it is important to write them down. This helps you remember your dreams and not let go of them.
However, you should be open to changes and shifts in your plan. And that's okay. Just try to make sure that you then update your plan accordingly.
3. Make a plan
Once you know what your dream is, it's important to decide on the specifics. What do you need in order to get there? Is it training, a mentor, a coach, or a business partner?
Whatever you need, you should develop a plan on how you are going to get it. The better and more detailed your plan is, the better your chances of not getting confused during the process.
To get a detailed plan, you need to research! Make sure you research before settling on anything. For example, if you plan to study something in university, research costs, best institutions, available funding and important dates. All information is key!
4. Get a support system
Getting a support system is important. Though it may not be easy to ask for help, when you are a young mom it is important to establish networks that you can turn to for help when you need it.
My support system allowed me to study late on campus, work on weekends and later travel for work. I had the comfort of having people to take care of my son.
So build that support system! Even if it is a group of young mothers just like yourself who help one another out with babysitting when needed. If there isn't one around you, initiate it! It will make the process a lot easier.
5. Put in the work
Just because you are a young mother and have a lot on your plate does not mean that you should be lazy. Remember you are working towards, YOUR dream and so you need to put in the hard work!
When you have deadlines, make sure that you set sufficient time aside, in order to meet those deadlines. You shouldn't give people excuses simply because you are a young mother.
6. Don't easily accept NO for an answer
When you send in applications for things and know you are qualified, do not easily accept no. Make an effort to find out why. Sometimes there is a glitch in the system or your application was not received or looked at for some reason.
This actually happened to me during my undergraduate application. I knew getting rejected would derail my plans and so I inquired until I found out I was actually accepted.
Also, there may be something you did incorrectly in your application. Adopt the mentality that feedback is critical, as it will always help you better yourself for your next application.
7. Don't feed into your insecurities
You may feel overwhelmed by the idea of becoming a young mother and still pursuing your dreams. It's certainly not easy! You may have moments where you doubt your skills, but hang tight and don't feed into those insecurities.
The thoughts you feed yourself have enormous power, so feed yourself positive thoughts. Always try your best to be in positive and motiving spaces and try to celebrate the little successes.
8. Be your child's role model 
Think of the kind of person you would like your child to be and then model that person! Remember children learn best from what they see modelled.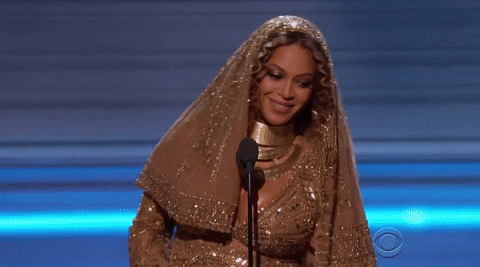 If your child sees you working late at night, they can see what it means to be a hard worker. If your child experiences love from you as a parent, they will learn what it means to love.
9. Take time out
Proper rest is important. Firstly, take time out of your work to focus on spending quality time with your child. This could be a few hours or days to focus on your child only.
Secondly, time spent alone is equally important as you need to re-energize, remind yourself of your goals and reflect and plan on your journey.
Thirdly, take time with family members and/or friends. A good laugh with your loved ones will remind you of the beauty of life. Young hard working mothers need to remember to take time to be genuinely present and happy.
10. Don't listen to people who say you can't do it!
Most people tend to focus on the hypothetical negative effects of becoming a young mother. But you can have a really positive outcome in your career and in your relationship with your child.
Believe in what you tell yourself. If you tell yourself that you are doomed and will not be successful, then sadly that's what you may be.
However, if you tell yourself that you will use your experience of becoming a young mother as a source of inspiration for you to draw on to continue pursuing your dreams, then believe that you CAN DO IT!
Nobody said it would be easy, but what I am saying is that you can still pursue your dreams - OP Matshabane
Click To Tweet
---
Do you have any tips for your Motherland Moguls? Let us know more here.