There is this weakness that comes with disappointments or failure. One cannot really tell if it's that kind of 'general body weakness' or something that goes beyond that. Something inexplicable.
That kind of feeling that makes one feel static, with little or no zeal to move forward. No doubt failure is often accompanied by disappointments and a lot of pain, which leads to unfulfillment or even depression.
Here are some ways to deal with and rise above these situations…
---
Never Give Failure Power Over You!
It's important for us to note that failure only has as much power as we give it. No! This is not saying you should immediately be filled with joy, slot in your best song and start dancing like nothing happened. (Well, you can do this if it works for you)

However, the point here is, the day we determine to deal with those failures and move on, is the day we actually move on.
Dealing with failure entails dealing with the dark clouds of disappointments, and the pain that comes with it.
Until this is done, every other thing will seem stagnant, as one may not have the drive to move on to the next phase of life.
Life is a Teacher! Take Notes
We see books on 'Secrets To Success' here and there, but I think there should also be books on 'Secrets To Failure'.
This is not to guide one 'into failure' but 'across it'. Knowing the bumps, as well as dos and donts of getting across where true success lies.
When we know the secret to failure in a particular field, it will be easier to either avoid or overcome it. For now, life remains the one school that teaches all, with no exception to failure.
This is the reason, moving on doesn't just require leaving a particularly rough phase without taking anything along. Most failures leave us with nothing but lessons.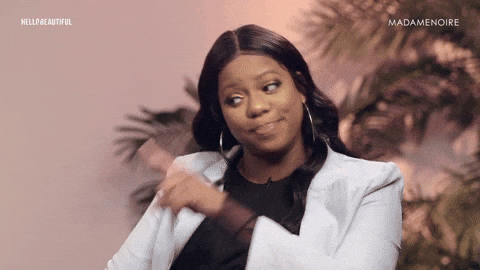 Whether these lessons are positive or negative doesn't matter. What matters is for one to take note of these pitfalls, in preparation for the next phase of life.
Learn To Move On!
There is never a time life would take a pause because of one's disappointments. So, the greatest evil we can do to ourselves after experiencing failure is to hold on too tight to it, that life leaves us behind.
Yes, bring it out! Pour out the emotions even if it means letting the tears escape your eyes, but after all these, move on! Even if you have to start inch by inch.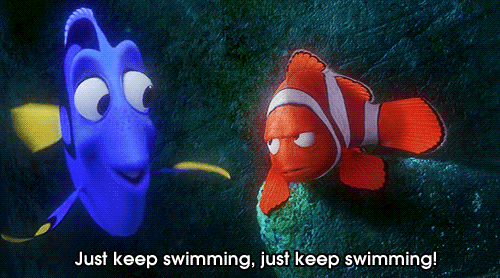 Change Your Narrative Now
Life happens, but how often do we happen too, after a particular setback in our relationships, businesses, careers or just our overall private life.
Often times what we do when life happens negatively is sit in the pain, perhaps in the midst of sympathizers and wait for things to keep happening to us, as it pleases.
The table can be turned around when you join the league of people who change their narratives. They may fall at some point, but they choose the better option of rising again.
They take their lives in their own hand with a sense of purpose.
They do not remain 'nouns' in a world that is a 'verb' itself. They move!
Success has no tribe, race or gender. Ironically, failure is even one of the major factor binding the history of most winners all over the world today.
When you fall, there are two choices- either you sit on the ground (till a good Samaritan come to pick you up) or rise and move on.
Moving on doesn't mean one won't feel the pain or shame of falling.
Moving on only indicates you're in control of life, rather than life being in control of you, and this will definitely facilitate reaching your intended desired result.

Start happening! Stop waiting for things to happen. Change your narrative and live again!
---
This month of October, our theme is Girl Talk. We're touching all topics relating to your personal life, mental health and so much more. Got something to discuss with us? Send us a DM to ASK SLA here.