The question now is, What are you doing to increase the size of your network?
Click To Tweet
You have probably heard the saying that "your network is your net worth". In this article's context, net worth is not limited to finances alone but includes knowledge, skills, and access to opportunities as a result of your network's size. The question now is, "What are you doing to increase the size of your network?"
Networking simply means to form personal or working relationships with people in your industry as a means of knowledge acquisition or landing deals. We are officially in Quarter 3 of 2017 and if you have not already started, now is the time to build your network. Here are six tips for successful networking in a big city:
Step outside your comfort zone
Dreams are not fulfilled by staying in your comfort zone but by stepping out and engaging in new activities, attending events and meeting new people.
For example, you can't expect to be the best entertainment lawyer if you don't network with people in the media and entertainment industry with a view to growing your clientele and offering the best services to them. Stepping outside your comfort zone paves a way for your career growth and development.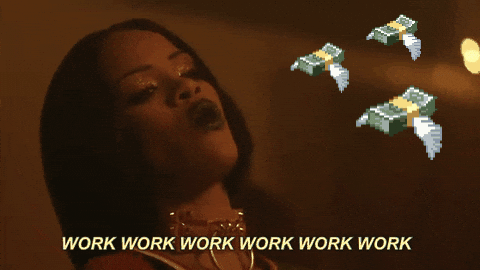 Stepping outside your comfort zone paves a way for your career growth and development.
Click To Tweet
Be the master of your craft
In whatever industry you work in, you should aim to be the master of your craft. Strive to perfect your knowledge in a certain industry by keeping up on current affairs so that you will be able to engage in thought-provoking discourse with the people you choose to network with. Having a view on a current issue in your industry that's different from most views usually sparks interest and will have people willing to know more about your philosophy on that issue.
Working in the creative industry will force you to practice your craft regularly so that you may gain more knowledge and an appreciation for your skills that will not be influenced by anyone. If your networking goals include getting a mentor, then honing your creativity by a schedule of practice will be a catalyst to your progress; experienced people would rather mentor people that have a resilience for hard work. Is 'hard work' your middle name?
Introduce yourself first
There will be times that you will be in a room full of people unknown to you. Imagine you're an introvert that made it this far to an industry conference, your instinct may be to grab a coffee and sit down at the nearest table. Networking in the big city involves taking a plunge, so rather than following your instinct, you should join a table full of people who are not yet deep in conversation and introduce yourself or walk over to someone standing alone and find common ground.
Using an icebreaker to soften the atmosphere may get people smiling and will create a perfect opportunity to say, "Hi, my name is Rachel and I work for 1 Media Ltd. It's nice to meet you, what's your name?".
Unresponsive body language while networking can be a deal breaker
Click To Tweet
Communicate with body language
There are many ways you can show courtesy and attentiveness from your body language. Unresponsive body language while networking with other industry professionals can be a deal breaker. This may give off a vibe of having a short concentration span or succumbing to distractions from passers-by, implying that you may have the same attitude towards a particular job.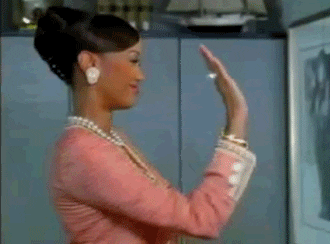 Shaking hands, smiling, and maintaining eye contact with someone you have just met shows your confidence and eagerness to partake in a serious discussion. This sort of body language will be reciprocated when delivered properly and not aggressively. Try not to scare your business targets away by being overly expressive or not expressive enough!
Never forget your business card
Networking with your business card is a recipe for success. At corporate or private events, many people may be able to introduce themselves and speak for a couple minutes but not engage in a full conversation. Sell your personality and your business but solidify this with a card that clearly states the name of your business, nature of the business, your role in that business and your current contact information.
Talking about a business or representing a company with nothing to signify your affiliation may not be convincing to other people and may prompt people to perform extra due diligence to ascertain your true identity.
Follow up
After all the hard work involved in attending seminars or making connections at a meeting you followed your boss to, don't take a step back by not following up on the conversations you've had with colleagues and seniors in your industry. Follow up on your networking attempts by sending a short email, setting up a meeting or a friendly phone call (with a purpose) to inquire an opinion.
Networking can either be impulsive or very strategic but whatever the case, ensure that you are using your network to achieve your net worth!