Having a money moves mindset means thinking big when it comes to your finances.
Welcome to the third part of our Quick Maths series where we'll be giving you the lowdown of how to master your personal finances in simple ways.
We've talked about how to generate income to start your business, and how to diversify your funds (even as a low-income earner), now its time to dive even deeper.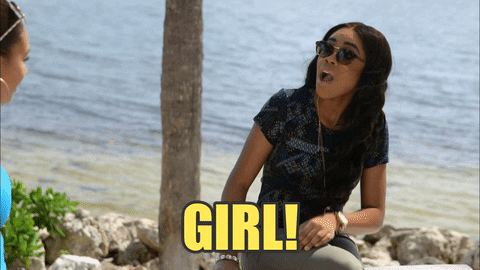 So… you've received that alert now and paid all your bills. What do you do with the rest o the money? Cash out? Call up your girls for a breezy weekend? Nah girl, you need to take a step back, there are more pressing issues.
As a career or businesswoman, it's important to know your bottom line and use it wisely. Your bottom line is what remains after you have removed all expenses from your income. What does your account balance look like after deducting expenses? Is it smiling back at you?
Now ask yourself, have you thought of using your last bottom line to increase your next bottom line?


We partnered with FSDH Asset Management Ltd to bring you this guide to help you understand ways to use your business net income, known as "bottom line" to your advantage.
When you really need to know how well your business/finances are doing, check your bottom line - @fsdhcoralfunds
Click To Tweet
Topics this guide will cover:
Bottom line

– what it means, why it is important and how to make it work for you.

What you can do with your bottom line

– how to improve your finances by using your bottom line wisely.
Figuring out how to make your bottom line work for you might seem difficult, but we are here to make it easier for you. We've gotcha, boo!
After reading this guide, you'll understand how to manage your income better and use it to get more resources to keep increasing your bottom line. You'll also learn to track your spending and get excited about checking your accounts.
If you want to keep learning ways to grow your money significantly over time, you shouldn't miss the next guide because, with every guide, the lessons get deeper.

FSDH ASSET MANAGEMENT LTD  – FSDH AM is a wholly owned subsidiary of FSDH Merchant Bank Limited. They are one of Nigeria's leading asset management and financial advisory firm.
FSDH AM is versatile in financial transactions and investment strategies that meet the need of investors in an emerging economy like Nigeria. They recognize that today's investors need the services of dedicated and expert professionals to provide them with intelligent investment counsel.
Therefore, their strategies are dedicated to preserving investors' wealth while maximizing the value that they receive.
Once you're through with this guide, visit FSDH Asset Management Ltd to know more and get all your pressing questions answered.
---
Getting access to this guide is easy: just fill out the form below to join our community and get access to this guide, remember this is only part 3, there's more to come – so stay updated. By joining our community, you also get to enjoy our AWESOME weekly content as well.
No Fields Found.