I remember my first ever performance appraisal calendar invitation and the 35-page document I was asked to fill out before the chat with my manager.
I can tell you for a fact that I had a mini heart attack upon receipt of that email; primarily because I was convinced that I would complete that document and still get fired.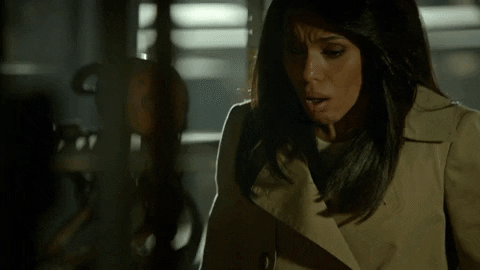 Recent trends, however, include a less formalized process focused on more feedback and coaching, rather than a time-consuming paper trail. This article debunks the myth that performance appraisals are a death sentence and provides you with tips on how to measure performance in an effective way. 
Performance appraisals include setting clear and specific performance expectations for each employee and providing periodic informal and/or formal feedback about employee performance relative to those stated goals. A well-structured performance appraisal should do the following:
Provide adequate feedback to each person on his or her performance

Serve as a basis for modifying or changing behaviour toward more effective working habits

Provide data to managers with which they may judge future job assignments and compensation.
There is a great deal of evidence to show how useful and effective performance appraisal is to any employer. If your appraisal system does not serve any of the functions listed above, then these tips will be of great value to your team.
Effective goal setting
This is a process of establishing objectives to be achieved over a period of time. It is the performance criteria an employee will be evaluated against keeping in mind that each goal should align with the organization's goals.

Types of goals include:
a. Job description goals: Goals expected to be accomplished continuously until the job description changes.
b. Activity goals: These goals may be based on the achievement of a project or objective. They may be set for a single year and changed as projects are completed.
c. Personal development goals: Goals can be based on certain behaviors. These goals are expected to be accomplished continuously. Behavioral goals are "how" things need to be accomplished.
d. Stretch goals: Goals that are especially challenging to reach and usually used to expand the knowledge, skills, and abilities of high-potential employees.

In addition to the above, effective goals should be Specific, Realistic, Measurable, Attainable, Relevant and Time-bound. Most importantly, both managers and team members should be involved in the development of goals to ensure understanding and commitment.

Goals should be documented, available for review, and managed continuously by providing regular feedback. Goals should be flexible enough to account for changing conditions.
Feedback!
An effective performance review process should include a feedback process that is continuous and timely throughout the review period so that team members know how they are performing and what is expected.

Also, there should be a process for acknowledging the outcomes of the performance review process (checklist) that is documented between the manager and the employee. Regular one-on-one sessions that allow for feedback, coaching and mentorship cannot be overemphasized.
I would recommend using collaborative tools that allow for transparency, keeping information in one place, scheduling regular calls and tracking progress. Tools such as Slack, Google Calendar, Google Docs/Sheets, Trello and Zapier.
Include the Performance Improvement Plan
Many employees see this as a step to getting fired but what I see this to be is a progressive discipline process regarding performance level, a guide to improvement and an opportunity to do even better than before.

The first step in planning a PIP chat involves creating a document used to guide the process. This will help in facilitating performance discussions, recording areas of concern and ways to correct them, and serve as legal and decision-making documentation.
The format of the PIP should contain the following components:
a. Employee information.
b. Employment start dates
c. Description of performance discrepancy/gap.
d. Description of expected performance.
e. Description of consequences.
f. Action points and timelines for review
g. Signatures of the manager and the employee.
Some of the most common problems with appraisal systems these days include:
a. Lack of top management support
b. Perception of the process as time-consuming "busywork"
c. Failure to communicate clear and specific goals and expectations
d. Lack of consistent and constructive feedback
Oftentimes, the performance review process can be viewed as uncomfortable, unfair and uninspiring. In order to improve the fairness factor and ensure employees accept the feedback, managers must accept that we all have a role to play when it comes to the overall performance of the organization.
There are intentional and unintentional biases inherent in appraisals and being aware of them and training managers may be useful in dealing with some of them.