A light bulb just came on and you're already smiling at the money you'd be making from the business idea…
You just slammed a pitch and you're already practicing the speech you'll be giving other young people on how you made it…
You've launched your website and have snagged a client or two, business is looking promising…
Your business is expanding, income is rolling in, your reputation is soaring, you're making impact…
You are now a known brand…
Pause. Hold up. Wait a minute.
Have you given any thought to safety on the job?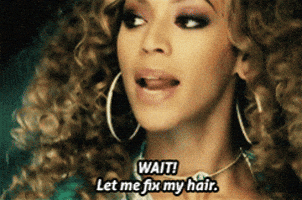 Chances are you haven't thought about the safety of both yourself and your employees. Yet, whatever stage you are on your entrepreneurship journey, it is important to consider the health and safety of everyone involved in your operation and invest in it. A safety management system (SMS) is a proactive and systematic process of safety. It involves developing a safety culture that ensures your organisation/business remains safe from loss of any kind. There are numerous benefits to incorporating a SMS in your startup.
It reduces business costs and increases efficiency. With a SMS in place, you won't have to worry about spending limited resources addressing the fallout of accidents and other incidents such injury, loss of goods, damage to business property, even death.
Financing
Banks and investors are more likely to invest in a business that is set up on a right foundation. No one wants to lose hard-earned money to accidents that could have been averted.
Employee morale
In business, word of mouth travels faster than any advertising. Employees do not want to leave a job worse than when they got into it, broken bones, injuries or ill-health.
A safety system boosts their morale and lets them know that their employer is interested in their overall well-being. This morale of staff is inadvertently manifest in improved client relations and that is a plus to a business.
Business confidence
Big companies in construction, aviation and oil and gas seek credible businesses with a safety culture to work with. This singular investment in a safety culture could set you apart from other business owners
Legal compliance
And of course, using SMS means you would be complying with relevant laws in your country of operation.
They say, train a woman and you train a nation. Here is to building safer businesses and workplaces as we become Motherland moguls.