There's a common saying in the business world: "A business is only as good as its people." This is why a high employee turnover rate, especially for good employees, can be detrimental to a business.

So what happens when one of your key employees wants to quit? This is not a piece of news any business owner wants to hear but it's an inevitable part of doing business. I've learned that exits are always challenging for teams, their leaders, and for the company as a whole– and costly.

According to a study published by the Society for Human Resource Management, when an employee leaves, it costs an average of 6-9 months of your former employee's salary to identify and onboard their replacement.
Click To Tweet
Employee turnover can quickly run up costs ranging into the hundreds of thousands– or more. Talk about a big financial hit.

According to a study published by the Society for Human Resource Management, when an employee leaves, it costs an average of 6-9 months of your former employee's salary to identify and onboard their replacement.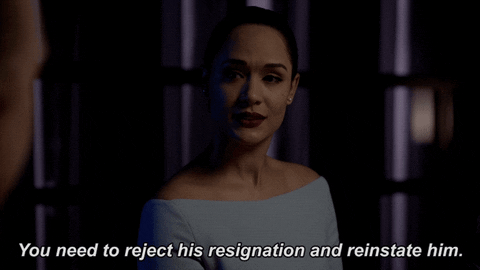 Here's how you can handle exit/team member's resigning in the start-up environment:
Study the employee turnover pattern
To understand how to stop a wave of departures from happening, you first need to understand why these waves happen in the first place. Are they leaving as a result of wages, minimal growth opportunities or culture?

In startups, most times whatever is bugging one person is usually bugging the others; they just haven't told anyone yet (or you missed the signs). Over time, issues build on one another enough to lead people to consider leaving.
Create a habit of regular pulse check
Make a continuous habit of checking in with team members. Conduct anonymous surveys using tools that allow for this and regular coffee check-ins to discuss a variety of topics about how you are doing as a leader, things going on in the company, and so on.
You will be shocked at what people have to say. When you address the issues, you find that you are fixing something that everyone will appreciate.
Change your Mindset
Assume everyone is leaving and interviewing. Don't set the standard that the only way to get attention is if you fear they're interviewing. Realise as well that even those that stick around may only be doing it out of necessity.

Employees could also be staying due to any of the following reasons:
Visa or immigration restrictions
Big life event approaching–wedding, baby, buying a house, etc
The promotion they are hoping for before leaving so they can get a better title and salary elsewhere.
Accept change 
When multiple team members are leaving, it's a sign that change is needed. Accept that this change must start with you and embrace that mindset. If your employees are leaving, it's a huge signal fire that there are problems to be dealt with.

Be open to their feedback and the issues they bring up (especially if they're about things you do) It may be difficult to hear, and the solutions may be difficult to implement, but realise that the situation is dire.
Follow-through & take action
The best way to build trust with employees that might leave or as a whole is to swing into action on the feedback they give you. You may not be able to fix all the problems, but even small, incremental progress can improve morale and decrease employee turnover.
Make a counteroffer when necessary
If the employee is extremely valuable to your business, you may consider making a counter-offer depending on the situation (it could be that they have opted for a career change that you cannot accommodate).

When making a counteroffer, you must consider your budget, do the right market research and compare this with the cost of hiring fresh talent. The good news is that counter-offers are not only about money as they might be leaving for different reasons. So you can get creative and think of ways to solve that person's problem in a way that helps them to stay with you.
Fix your processes
An example of a process could be your onboarding methods. Research shows that new employees are 58% more likely to stay longer at their employer if they had an effective onboarding experience. Make them feel welcomed and accepted as a new team member. Give them everything they need to get off to a fast start.
Set clear objectives and expectations
Clear objectives and key results (OKRs) on a company-wide level will enable aligned clarity and prioritization throughout the organization. Share long-term product roadmaps, to enable greater visibility (and excitement) about growth trajectory and development plans. This encourages team members to feel like a part of the business development and success story.
Reform your Human Capital Initiatives
This involves taking a closer look at the people you are working with. Proactively weeding out low performers and people whose skills/goals were misaligned with the company's needs/goals plays an important role in reducing future turnover rates.
In summary, If you're working on a huge employee turnover problem, you're probably under a lot of stress and have a lot on your plate. The best thing you can do to help yourself and reduce your employee turnover rate is to be attentive to issues within, intentional, and diligent in your communication methods.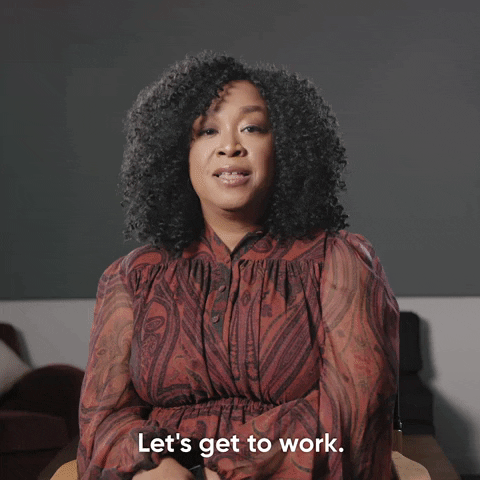 In reality, all startups are built on change, and change is good. To create something where nothing existed before, growing companies need to experiment, to give new ideas a chance to fuel exponential growth. What this means is that the focus of the business might change often.
As much as hiring new talent at a startup can bring a new level of skill and expertise, if you aren't making the most of the talent you have at each stage, it can leave a negative impact on your business.