The right book can be like the big sister you never asked for who can dispense really good advice with no judgment. The books we read can definitely shape and influence us, whether you're looking for professional tips or just reading for the giggles.
Roald Dahl said it best, 'If you're going to get anywhere in life you have to read a lot of books'. Here are my 5 picks for books that will leave you crying, laughing and inspired.
Is Everyone Hanging Out Without Me? (And Other Concerns) by Mindy Kaling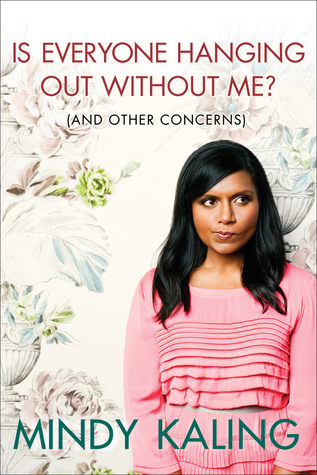 "…write your own part. It is the only way I've gotten anywhere. It is much harder work, but sometimes you have to take destiny into your own hands. It forces you to think about what your strengths really are, and once you find them, you can showcase them, and no one can stop you."
For the Motherland Mogul who isn't shy to speak up, has a wicked sense of humour and does not believe in following the traditional path. Mindy Kaling is witty, entertaining and more importantly, an example of how you can be your own heroine.
The experiences detailed in her book are a great way to feel motivated into taking your career path into your hands. When the mould isn't set for you, you can say screw it and make your own path.
Year of Yes by Shonda Rhimes
"Dreams are lovely. But they are just dreams. Fleeting, ephemeral. Pretty. But dreams do not come true just because you dream them. It's hard work that makes things happen. It's hard work that creates change."
For the Motherland Mogul who needs to get out of her comfort zone. We all know Shonda Rhimes is the goddess of television, how can she not be? As the titan behind  the TGIT shows (Scandal, Grey's Anatomy, How to Get Away with Murder and the Catch), she has revolutionized television.
Her shows have sparked interesting conversations and given young women bad ass female characters who inspire us in various ways. Year of Yes dares you to work hard, step out of you comfort zone and love yourself. So whether you need to ask for that raise or have been feeling like you are in a rut, you can definitely be inspired by this book to step up your game and challenge yourself to live a more fulfilling life.
We Should All Be Feminists by Chimamanda Ngozi Adichie
"Some people ask: 'Why the word feminist? Why not just say you are a believer in human rights, or something like that?' Because that would be … a way of pretending that it was not women who have, for centuries, been excluded. It would be a way of denying that the problem of gender targets women."
For the Motherland Mogul who needs a reminder of how awesome being a woman is. Now we all know a book list would not be complete without our soul sister Chimamanda. This book is based off her inspirational TED talk which also featured as part of Beyonce's **Flawless** gaining her worldwide acclaim and attention.
This book is ideal to gain an understanding of feminism from an African point of view. It may also be a great read for those who don't truly understand what feminism is and how important it is in today's modern society.
Hidden Figures: The American Dream and the Untold Story of the Black Women Mathematicians Who Helped Win the Space Race by Margot Lee Shetterly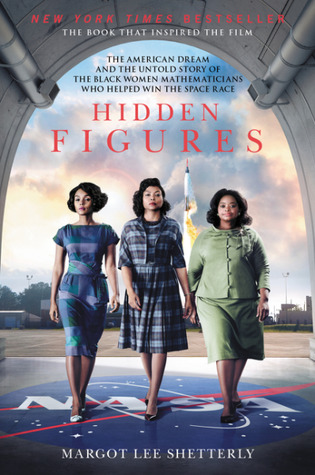 "Their dark skin, their gender, their economic status–none of those were acceptable excuses for not giving the fullest rein to their imaginations and ambitions."
For the Motherland Mogul who needs some inspiration. If you have not watched Hidden Figures, you are doing yourself the greatest disservice ever. Reading the book? Just as necessary. The biography details the discrimination faced by the three mathematicians who worked as human computers at NASA.
Dealing with racism and sexism, it highlights how intersectional oppression is an experience faced by black women in the workplace. It's a great read for when you feel unappreciated in the workplace or when you face challenges like racism and sexism. This story can definitely motivate you to persist beyond the challenges that can suppress your talents and skills.
Born a Crime: Stories From a South African Childhood by Trevor Noah
"I don't regret anything I've ever done in life, any choice that I've made. But I'm consumed with regret for the things I didn't do, the choices I didn't make, the things I didn't say. We spend so much time being afraid of failure, afraid of rejection. But regret is the thing we should fear most. Failure is an answer. Rejection is an answer. Regret is an eternal question you will never have the answer to."
For the Motherland Mogul whose past is key to defining her future. Reading this book felt like reading a love letter to Trevor Noah's mom, his respect and adoration for her are clear. The description of his upbringing as a mixed race child during the Apartheid era showed her resilience and strength that motivated him to become the man he is today.
Very often we take our experiences for granted, yet they can shape our career and personal choices. Life is about pushing through the hard times, finding pride in who we are and taking that leap no matter how scary.