She has so many likes on Facebook/Instagram…
We started this job together but she has left me behind…
O my God, did you see her wardrobe…
Everyone likes her, she is the life of the party…
She had a BellaNaija wedding, how will mine be…
The boss just praised her work again…
The cute guy I like has eyes for only her…
Just wait a second!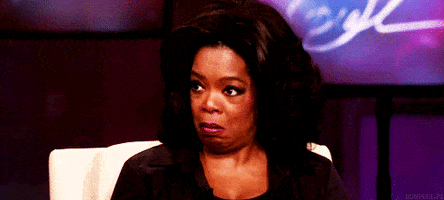 Why don't you stop comparing, you have no idea of the back story.
Comparison may be human nature but we have to decide on whether it's to be positive or negative. Positive comparison motivates us as well as our object of comparison to do well. Negative comparison, on the other hand, tries to hinge our happiness or progress on the object of our comparison.
This is absolutely dangerous and could affect our performance in everyday life. Did you know people only show what they want you to see? No one uploads selfies that don't flatter them.
Why should you then get depressed because Bola is on vacation in Dubai? Why should you lose your appetite because Sefi got 500 likes and 30 shares on Facebook? Why should you feel like a loser because Joyce started a business and you are tied up in a job you hate? Why should you compare your behind-the-scenes with someone else's highlights?
Thomas J. DeLong, a professor at Harvard Business School, noted a disturbing trend among his students and colleagues —a "comparison obsession." He writes, "more so than ever before…business executives, Wall Street analysts, lawyers, doctors, and other professionals are obsessed with comparing their own achievements against those of others…This is bad for individuals and bad for companies. When you define success based on external rather than internal criteria, you diminish your satisfaction and commitment."
So what can we do to stop this ugly trend?
Change the object of comparison
Start comparing yourself to yourself. Oh yes! Measure your today against your yesterday and your plan for your tomorrow. Did I just lose you? Hopefully not.
After measuring, if you do not like what you see then you know you need to get to work. One step at a time. However, if you do like what you see, keep on your grind as you are well on your way to greatness.
Understand we have different callings
Your calling might be teaching and another person, acting.  It is highly unfair to compare your teaching experiences and perks with that attached to acting. Doing this would only steal your joy and halt your progress.
Come on, we don't want you unnecessarily depressed. Instead, use your time to engage in rewarding activities to boost your chosen career path.
Celebrate your accomplishments
You are unique and have a lot to offer your environment. Focus on that and celebrate how far you've come. Be genuinely happy for others and appreciate your own milestones. Gratitude for where you are on your journey would take you further.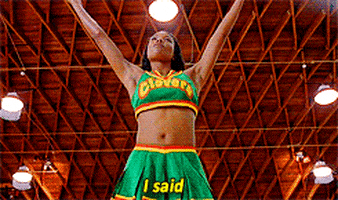 Dear Motherland Moguls, instead of unhealthy competitions, let's begin to empower one another. Starting today, redirect your thoughts and keep your eyes only on  your path.