When Forbes released its 2016 30 Under 30 list this week, we looked on with excitement and cheered on the African women change makers and innovators in this year's class.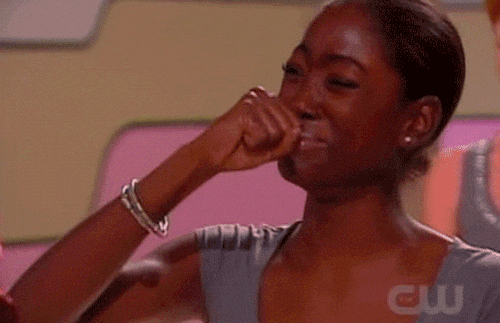 We celebrate the 6 Motherland Moguls on the 2016 Forbes 30 Under 30 list by taking a look at their work and the insights these women have to share about launching the careers of their dreams.
1. Haben Girma, 27 – Disability Attorney
Girma is disability lawyer acclaimed for her work in education, law, and civil rights. She was recently honored by President Obama as a White House Champion of Change and is the first deaf-blind Harvard law graduate. In an interview with Harvard Law Today, the Ethiopian-American advocate shares how confidence and being "undaunted" built momentum for her career:
"My parents tried very hard to make sure I had access to everything, and consequently I grew up thinking I could have access to everything… I was 15 and I was traveling outside the country without family, without anyone I knew very well, really. And it was amazing. It really helped develop my confidence. If I can go build a school in West Africa, I can go to law school" (Interview, Harvard Law Today).
2. Zim Ugochukwu, 27 – Founder, Travel Noire
The Nigerian-American entrepreneur of the global Black community, Travel Noire, says she began refining her career in college. She shared the following on building community and not needing permission during her interview with Black Enterprise:
"I was very community-oriented in college. I majored in biology with a minor in political science and sociology at The University of North Carolina at Greensboro. As part of my political science course requirements, I had to choose an internship with the political campaign for Barack Obama or John McCain. Of course, I chose the Obama campaign. This experience opened my eyes to what it means to be a young person and be engaged.
In addition to working on the Obama campaign, I traveled throughout the country, for the "Forget Tobacco" organization. I educated young people on tobacco use and tobacco industry marketing tactics.
I also started Ignite Greensboro, an awareness campaign to raise awareness about the International Civil Rights Museum. This was the cornerstone of my career. I learned I didn't need people to give me permission to do anything; I can just do it myself" (Interview, Black Enterprise).
3. Catherine Mahugu, 27 – Founder, Soko
Hailing from Kenya, Mahugu is the founder of Soko, an e-commerce platform that sells artisanal jewelry. Sharing her long term passion for the IT industry in an interview with WMIA, she shared the following about starting a career in the otherwise male dominated field of IT:
"Don't be your own barrier. Get rid of the notion that you cannot do what men in IT are doing because it is a male dominated field. Turn every barrier into an opportunity, that is what I have done and enabled me to get this far in tech. Always keep pushing your goals to the next level to achieve personal growth and never limit yourself in a world that is full of numerous opportunities" (Interview, WMIA).
4. Angelica Nwandu, 25 – Founder, Shade Room
Nwandu who is of Nigerian decent and grew up in foster care. She is a writer and video producer. Speaking on her story and work in a Buzzfeed interview, Nwandu shared a great deal about how her Nigerian culture influenced her early career success, including graduating from college, and then later, as she learned her way building the Shade Room.
She said the following about being among the 6% of foster children who graduate from college: "Nigerians are some of the most successful immigrants in America. And so when I would go to class, people would say, 'Oh, you're Nigerian,' so they would expect me to be smart. Somebody expected something from me"  (Interview, Buzzfeed).
5. Heben Nigatu, 24 – Senior Editor, Buzzfeed
Nigatu who is a writer and editor at Buzzfeed, and the cohost of the popular Itunes podcast, Another Round, was born in Ethiopian and lived in the country until she was 5. Speaking on the success of her podcast, Another Round, she shared the following on authenticity in her work:
"Media people ask us, 'How are you doing this?' and we just don't take ourselves so seriously. It's funny that they think we have a secret sauce" (Interview, The Guardian).
6. Kelechi Anyadiegwu, 26 – Founder, Zuvaa
Anyadiegwu, the Nigerian – American Founder, CEO and Creative Director of the premier African retail site Zuvaa, said the this on following her childhood passions and joy:
"I've always had an interest in technology, since my parents bought me a computer as a small child. I naturally found myself attracted to online communities (chatrooms, The SIMS, neopets, etc.) and building things (websites, avatars, digital Barbies, etc.). These were interests that really shaped my career aspirations going into high school and entering college. I loved digital design and I loved creating content. Everything from the yearbook club to creating layouts, or putting together short media clips. I loved it all" (Interview, Madame Noire).
How about that for career inspiration? Learn more about this year's Forbes 30 under 30 class.