Global leaders from the public sector, private sector, civil society and academia met this week in Davos, Switzerland for the 50th Anniversary of the World Economic Forum. The theme this year was "Stakeholders for a Cohesive and Sustainable World".
Africa.com has curated hundreds of keynote speeches, panel discussions, focused spotlight talks, exhibits, and sideline events to give Motherland Moguls the scoop on what happened.
---
1. A Zambian teen is changing the women's health game
Natasha Mwansa, a Zambian teen got the world's attention when she talked about her work in Africa. The 18-year old runs her own foundation and is the most compelling advocate and activist for girls and women's reproductive rights.
She has used her voice to address the underfunding of maternal health and forced marriages of young girls. Mwansa explained that young people want more than to simply speak at conferences or become spokespersons for meaningful causes: they want to become partners in political change.
Intergenerational partnerships are necessary to help translate youth mobilization into political change.
"The older generation has a lot of experience, but we have ideas. We have energy" – Natasha Mwansa at WEF Davos
Click To Tweet
2. Climate change is #REALAF in Africa
For the world's most vulnerable, climate change is not a distant existential threat: it is killing people right now. Hindou Oumarou Ibrahim, President of the Association for Indigenous Women and Peoples of Chad, gave a powerful reality check.
'In my region, people are dying because of climate change'

Hindou Oumarou Ibrahim at WEF Davos
In the video below, Hindou Oumarou Ibrahim explains what it's like to live in a place where the effects of climate change are #realaf.
3. The Motsepe Foundation is supporting Social Entrepreneurship
Dr. Precious Moloi-Motsepe, the newly elected Vice-Chancellor of the University of Cape Town, hosted several events showcasing the success of her work through the Motsepe Foundation.
Through a partnership with the Schwab Foundation, the Motsepe Foundation sponsors an Executive Education program for African students at Harvard Kennedy School.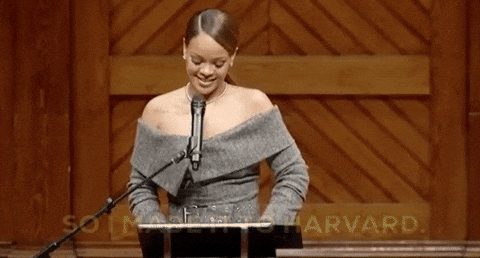 4. This woman is leading education reform with Ethiopia's Sesame Street
Originally a primary school teacher in Addis Ababa, Bruktawit Tigabu Tadesse developed the Whiz Kids Workshop, a multimedia enterprise that makes shows like "Tsehai Loves Learning", the first educational pre-school TV show in Ethiopia.
Bruktawit founded the company in 2015 with her husband while looking to make high-quality education accessible to children on a mass scale. Working from their living room, they used sock puppets, computer graphics, and their own voices to produce Tsehai Loves Learning.
---
The most important take away from WEF Davos is that we all need to play our part to create a peaceful and sustainable world – no matter how small.
How are you changing your communities?
---
SPONSORED POST.