Last month, award-winning Nollywood actress, Nse Ikpe-Etim started her own beauty line, Eden's Theory. She liaised with a UK-based company to launch a homemade beauty product line and founded it with Victoria Thomas, an award-winning filmmaker.
Nse is following the footsteps of several other famous actresses and singers who've made the move into the beauty industry, including Queen Bey herself.
Now, you may be asking, why is Nse or all other enterprising celebrities taking this leap? Here are a few things to learn from her wise business venture.
Play on your strengths
Being an actress, Nse is automatically in the beauty industry. Her celebrity status thrusts her with responsibility and women on the continent look up to her. Photo shoots, films, award ceremonies, you name it, she's probably been to dozens of these and for each event, she has to step out looking her best.
The beauty industry was a shoo-in for her in this sense. She's already probably used several products to maintain her glamorous appearance and therefore understands what works and what doesn't.
In an interview, she said: "People always ask about my skin and hair. Many of them assume that I use very expensive products, but I have actually always used natural oils and butters. With Eden's Theory, you get to retain the best bits of African butters while oozing some of your personality into a product of your choice."
She already knew she had a ready market waiting and so she took the bull by the horn.
It's best to venture into areas where we have some experience. Sure, challenging yourself is fine, but, especially in business, it's best to get into an area where you have experience and passion.
Don't be a one-trick pony
By venturing into this business, Nse is distinguishing herself as a #MotherlandMogul who can do more than just act.
This is a bonus as it sets her a bar above her current occupation.
In this century, career and occupation are not set in stone. What Nse is showing us is that you can follow several passions —all at once. She also has a family, so #MotherlandMoguls that's clearly not a reason for us not to pursue our dreams anymore.
Business is for everyone
I think most of us grew up with the notion that certain people were made for certain things. Not being 'good in math' is hogwash. Business is something that everyone can succeed in, as long as you venture into an area you have a passion for.
As an actress, Nse did not limit herself to the entertainment world. In fact, she leveraged her popularity to get press coverage for the launch and to advertise her products.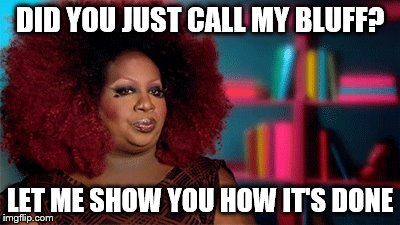 Beauty and brains are virtues we can all have. They are not mutually exclusive concepts. And in the business world, what will ensure your success is not whether or not you remember what logarithm is.  It's whether you are willing to put in the effort, blood and sweat to see your venture grow.
Your past builds you
Before becoming an actress, Nse was in the broadcasting, banking and retailing industries.
She took some time to find her niche as an actress. Evidently, this has proven to be an advantage for her. Her experience in broadcasting has given her some needed PR knowledge to showcase her product to her audience in the best way possible.
Her stint in retailing gave her some business know-how on business. I guess that's not something she learnt as a Theatre Arts student at the University of Calabar.
Whatever your side hustle or full-time job,  as you climb the ladder to self-discovery, never dismiss the process. It may very well be what defines you in the future.
Your friends are your greatest strength
Nse co-founded her beauty line with a friend, Victoria Thomas, a successful filmmaker in her own right. These ties were probably made in their mutual stake holdings in the film industry.
This goes to show that as #MotherlandMoguls, we really ought to pull each other up. Partnering in business is a very good way of doing. Different personalities tend to bring in different strengths into the overall success of a business.
As you contemplate that business idea and start work on your business plan, keep these lessons from Nse in mind. They  might give you more ideas on how to become that big shot CEO of a business empire.