"Wake up, hustle and grind. The hustle never stops. I'll sleep when I'm dead."
Few words make me tremble like the ones above. Back when I was a Bachelors' student in university, I had colleagues who spoke that way. Every time I hear such words, I would panic.
Surely, if others were ready to put off sleep until when they died, I didn't want it bad enough. I definitely was not willing or able to sacrifice my sleep for my academic success? This was bad.
Fast forward four years later, and I am thinking about these words, as I write this article on self-care.
What comes to mind is this:
Self-care should come before anything else.

How can one produce the best of themselves, if they are tired, both emotionally and physically
The world around us seems to frown upon downtime. We need to go and go fast, in everything we do. It is our duty, however, not to forget our health and well-being.
Here are a few ways to do so.
Sleep
Sleep is not laziness. It is one of the most important and basic acts to take care of one's self. Any attempt to simply dismiss sleep as laziness feels like a statement that seems to say, I am putting well-being second and success (whatever that may be) first.
Society hasn't always taught us how to take care of ourselves, but you gotta start now! 
Accept your emotions
Back in 2015, during one of the heights of my frustrations and social anxiety, I started practicing yoga. Yoga with Adrienne, on YouTube, to be precise.
If I learned anything, it is this: Let yourself be. What we often do, when we are sad, overwhelmed, tired, angry, is judge ourselves about feeling a certain way, thus adding an extra layer of discomfort and unhappiness without even realizing it. Self-care is letting yourself be.  
Self-care is being gentle with yourself, feeling an emotion, and not judging yourself for feeling a certain way.
In a Supersoul Conversation with Oprah, Caroline Myss, American writer, added that a critical step to finding a purpose was letting go of the judgment we hold of our lives.
Do what you need to do to preserve your peace
While Instagram and social media are highly criticized in general, it has some amazing uses, one of which is finding your self-care/uplifting girl gang! That's how I discovered Alex Elle.
Through her "Hey, girl!" podcast and Instagram posts, author and storyteller, Alex Elle encourages us to take care of ourselves first.
On several occasions, I felt like she was talking directly to me, giving me a piece of advice I needed to conquer the day. This week the message was this one:
Loving yourself fully may require loving people from a distance - Alex Elle
Click To Tweet
Do what is necessary to take care of yourself first. Throughout her exchanges with us, Alex asks an important question: What does self-care look like to you? What does it look like to YOU?
Be full of yourself – its okay!
Yes, my beautiful ladies, Oprah reminds us that it's not a bad thing to be full of yourself! She says "I'm full, I'm flowing, my cup runneth over" with love, for herself.
It is important here to note that loving yourself is a self-care ritual that doesn't happen overnight. It is also one of the hardest and worthiest of causes. If not the worthiest.
Self-care can also be, learning to love yourself every single day, flaws and all, and forgiving yourself when things don't go according to "plan".
What does self-care look like to you? Asking for help? Taking a bath? Sleep? Super Soul Conversations? Therapy? Blogging?
For me, it is a combination of many things, one of which is therapy, as I maneuver around being a socially anxious black girl.
Bisous xx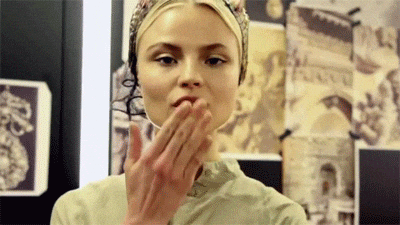 ---
  If you'd like to get featured on our Facebook page, click here to share your story with us.