I recently came across a TED talk by  Natalie Case and Freya Estreller. They are co-founders of CoolHaus, a company that creates architecturally designed Ice cream in the U.S.A
I found their passion and drive for their business fascinating. They started their business with an old postal van, which they converted to an Ice cream truck.
In less than a decade, CoolHaus has grown into a multi-million dollar enterprise. It now has over ten trucks, two scoop shops and is being distributed in over four thousand groceries stores across the U.S.
They currently oversee seventy employees and they plan to broaden CoolHaus to the number 1 recognized Ice cream brand in the world.
Bringing this home to Africa, with the entrepreneurship buzz going on right now, I began to look at the reasons for the springing startups we have right now, especially the businesses founded by women.
Why do women want to be their own bosses? What makes entrepreneurship exciting and interesting right now?  I asked around and found answers like:
I.  More income will help me take care of myself and my family
II.  A business will help to beat the recession crunch
III. It will enable me to be independent of my spouse/ partner
IV. No one wants to be a stay-at-home mom anymore
V. I want to be respected and admired as a capable leader
All of these are great motivating factors but are these all there is to entrepreneurship? These do not have the ability to project a business to global standards. 
It is important we know the motive for creating a business because of this, in most cases, determines how far a business will grow.
A woman may want to augment her spouse's income. She may start a business to achieve this and this will determine the kind of business she goes for and what her vision for her business will be.
If her trade achieves that goal in a few years there might not be a need to expand the business any further. While earning enough to cater for her family is important, having this mentality about the business may stifle it.
If we survey all outstanding businesses, we would discover they were created by people who had a vision of making their companies prominent in the world. This factor may be deficient in Africa's startups. It is imperative that African women entrepreneurs must first begin to develop a different orientation towards startups.
As entrepreneurs, we have to begin to look upward toward progress and acceleration
Click To Tweet
Building the right business starts from the core, but the right questions need to be asked. Why is it being started? What motivates an individual to start a business?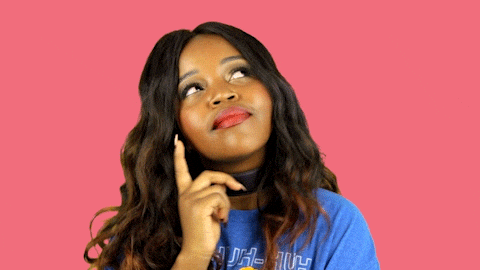 If these questions are answered correctly, this would change the way African women entrepreneurs approach their businesses. Sadly many entrepreneurs do not know the 'WHY'of their business.
This crucial step is neglected AND camouflaged with reasons like "Everyone swears by it on Instagram", "It's what brings in the cash" and "It just seems like the best thing to do now"
The 'why' of a business also establishes if a business is the right thing to do. Does it really meet a need? Does it emerge from an undeniable conviction in the entrepreneur's heart?
Listen. There are two ways to go about it.
1. Find a passion to turn to a business or find a business to turn to a passion
While a business is something entrepreneurs should be passionate about they shouldn't be delusional about the relevance of their business. Every business should satisfy the needs of people while accruing profit.
2. Striving onwards
While being financially liberated may be a reason a business is started it should not be the sole reason a business continues. 50% of the United States GDP comes from small businesses employing less than 500 people.
African women entrepreneurs should seek ways to come together and build a conglomerate enterprise that can employ young people from every scope and status in Africa thus helping young entrepreneurs off the streets.
Women should be encouraged to dream big and start businesses that can grow into mega-corporations in their lifetime. This indeed is possible.
Entrepreneurs should understand that within them lies the capacity to create a lasting legacy
Click To Tweet
African women entrepreneurs shouldn't be constricted to starting businesses that are short termed, escape routes to financial challenges.
Entrepreneurs should be made to understand that within them lies the capacity to create a lasting legacy and they should regard their business as legacies.
They should be encouraged to have prospects and plans for expansion into the future. Therefore partnership and public corporation are the way to go if these businesses would outlive their founders.
All of these start with a different perspective and a clear vision of what entrepreneurship means and what African female entrepreneurs can do. Some of which include: 
Influence the decision making in a nation if they drive its economy in a significant way.
Sponsors lawyers, activists and projects that will push the goal for women rights and achieve gender equality faster.
Reducing the risk of young girls being raped by removing them from the streets through the provision of jobs.
Put communities in Africa in the spotlight, they can influence global decisions and drive Africa's economy.
Create brands that outlive them and change the world.
---
 If you'd like to get featured on our Facebook page, click here to share your story with us.