You've heard it said that one of the most important career decisions you can make is the choice of a boo. Your bae could be a nightmare for your career goals, hence the need to choose wisely.
Unhealthy relationships can and will affect both your career and personal growth. As a matter of fact, it is an Achilles heel for some African career women. Yes, I just went there.
Get it right
From my point of view, everyone starts their day from the home front. And at the end of each work day, you also need to return there. That's why it is important to be in the right place to avoid tales of woe.
We've all had that classmate or colleague who was such a bright star with the prospect of making the headlines someday. The person voted most likely to succeed that somehow lost track. The one that the rumour mill says stopped working because she was making more than her husband.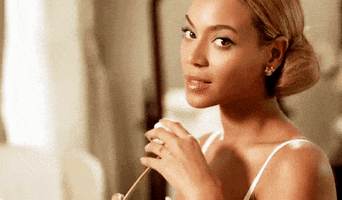 It's bad enough that societal pressures make the absence of a relationship seem life-threatening. However you should never be in a relationship that trivializes your dreams, goals or hustle.
Love actually matters
And hey, I'm not asking that you believe the narrative that love doesn't matter. Of course, it does matter. A loving relationship is the best foundation for reaching new heights. The right boo is a great asset and we want our Motherland Moguls to ace life in all spheres.
Just imagine having a "global" vision and being unduly yoked with a partner with a "local" mindset? Even the Bible says, two cannot go together except they agree.
We need boo to support your hustle
It's been said that if you stand for nothing, you would fall for anything. Therefore, it's important to understand yourself: your persona, temperament, beliefs and goals. Knowing who you are and what you want out of life will help you navigate the relationship waters.
So your boo has money but belittles your dreams and talks down on you, what are you waiting for?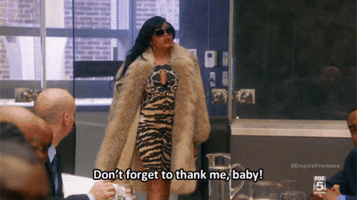 On your entrepreneurial journey, there would be times of trials, tears, joys, victories and growth. You'll need your 'A team' to be on point. A bae to encourage, motivate and cheer you on, not demean or be envious of you.
See what I mean?
You've got to hand it to the Obama's, they give us awesome couple goals. They didn't get here overnight but we have now seen a true picture of how a great relationship can make or mar your career.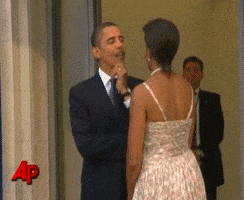 With this in mind Motherland Moguls, next time you're on operation seize the bae remember to, as we say in Nigeria, "shine your eyes".