What's it like being a girl?
There are a whole bunch of things women go through, our emotional and physical kit bags are always filled up and frankly, we all need a sister to talk to.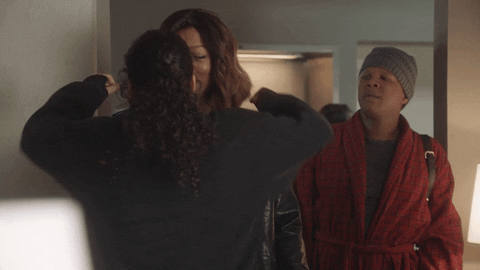 It's funny how we live in the century of the millennials where almost everyone is very open-minded but women are still embarrassed to talk about specific topics regarding their bodies, their sexuality and the female nature overall.
Got some woman issues bottled up inside? Lighten up! We're bringing you an opportunity to get all your questions answered.
Join our girls exclusive Facebook LIVE with Dr. Feyi on Wed, 28th Nov @ 5pm WAT. It's a deep-dive into everything!
Click To Tweet
Dr. Feyishara Kuku is an OB/GYN and marriage therapist who has several years of experience in dealing with women's health and family therapy.
Join us on Wednesday, 28th November, as we host a Facebook Live Chat with Dr. Feyisara Kuku, themed Girl talk with Dr. Feyi. It's going to be a deep dive to all the things you're probably shy to talk about.
Some of the topics we'll cover
What you need to know about Breast Cancer
How to tackle Clinical & Social Depression
Let's talk about Sex and STI's
Before you say  "I do"… Girl, listen
Register below to access this opportunity and submit questions that you would like Dr. Feyi to answer.
Facebook Live Details:
Date: Wednesday, November 28th
Time: GA, USA 12pm // Lagos 6pm // Johannesburg 7pm
Where: facebook.com/sheleadsafrica/
No Fields Found.
About Feyishara
Feyishara Kuku is an OB/GYN, a marriage and family therapist and the Co-Founder of Sarthelpline. She's also a mom and a Peace Activist.
In her journey as a therapist, she has had the opportunity to work with high- achieving men, CEOs, baby boomers, college students, and affluent clients who are looking for a counseling experience that is tailored to their unique needs.
She specializes in clinical issues as addictions, crisis, betrayal, trauma, faith-based issues, leadership development, stress management, maximizing productivity, divorce, finances, and career counseling.