Say what you want about DJ Khaled, but you can't knock the major key to his success— his hustle. While the Miami mogul has been behind some of hip-hop's hottest hits over the last decade, he's also dabbled in various other ventures as a producer, executive, entrepreneur. And most recently, he's the hottest social media phenomenon on the block.
Even though being your own boss is appealing, don't play yourself.  Definitely, it's no walk in the park. Setting your own hours and building your own product or service can help fulfill your passion and purpose. Yet, the grass isn't always greener in the startup life. With growth comes staff management, customer acquisition and retention, and the dreaded mountain of paperwork.
Start a side hustle. It's a great way to earn some extra money or slowly grow your business. If you're an aspiring #MotherlandMogul, establishing your side hustle is one of the first steps to building your empire.
Evidently, pursuing a passion project while working a 9-to-5 is no easy task. It takes creativity, discipline, and a whole lot of grit. So here are a few keys to help you follow DJ Khaled's lead and stay winning.
Figure out what you're good at
In an ideal world, the thing we're most interested in is the thing we do best. More often than not, that's not the case. That doesn't mean that you have to abandon things you're passionate about. It just means you have to evaluate where your skillset overlaps with your interests.
Okay, think back to your childhood years. Did you show an aptitude for something? Do you often receive compliments from others for something that comes innately? Do friends and colleagues repeatedly ask for your help with certain tasks?
By honing in on what you're good at, you can figure out if it can be translated into cash. Once you've established your talent, consider whether people need your services and, more importantly, how much they're willing to pay for it.
Use your network
As the saying goes, "your network is your net worth." If you're launching a new service or product, do a test run or distribute samples to family and friends to get their feedback. Those who are closest to you are often the most likely to keep it real.
Now, if you're looking for financing, your network becomes particularly crucial. Family, friends, acquaintances, and colleagues—these are the low-hanging fruit that can get the ball rolling. People who are invested in you as a person will be more invested in your success. These are the folks who can speak passionately about your work and spread the word to help you secure more clients.
The first step is asking. Be direct and personal whenever you can. Send individualized emails and notes, post on social media, and set up coffee dates where you discuss your side hustle clearly and succinctly, and outline concrete areas where you need to fill gaps.
Manage your time well
You have the same amount of hours in a day as everyone else. Admittedly, you might not have the staff or millions… but you do have the same power to decide how you spend your time.
Time management is essential if you're investing time in a side hustle in addition to full-time employment. We each have 1,440 minutes every single day. To make the most of them, fully commit to your goals by blocking time off each day to work on your project and making the most of that time. Set deadlines to hold yourself accountable.
Believe in yourself
Most importantly, if you want someone to buy into your idea or project, you have to first buy it into it yourself.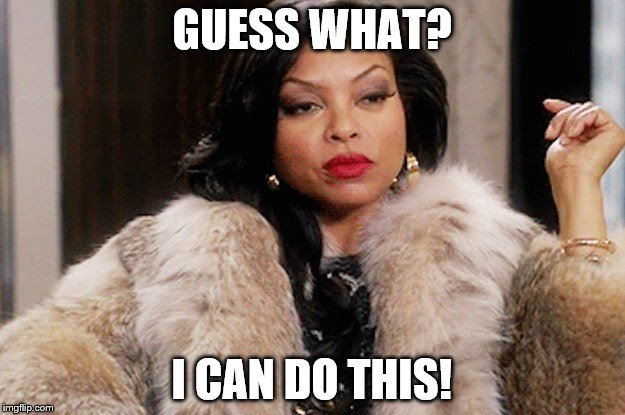 It's easy to get discouraged when trying something new, but remember that each failure is a lesson that prepares you for your next success. Entrepreneurship is a creative process. We learn what works by learning what doesn't.